Cardiac Electrophysiology and Cardiology Services in Houston
Mobitz Heart & Rhythm Center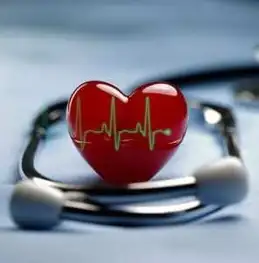 Dr. Alireza Nazeri and his team are committed to providing the highest standard of care in the fields of clinical cardiology, cardiac electrophysiology, and atrial fibrillation (Afib) care. Our patient-centered approach consists of educating patients about their heart conditions, providing easy access to services, and ensuring timely, personalized care for every patient.
Dr. Nazeri encourages patients to become familiar with digital health technologies, which can improve monitoring of heart rhythm disorders and reduce the number of office visits.

The clinical team at Dr. Alizera Nazeri's medical practice provides a comprehensive range of cardiovascular health services, including prevention, diagnosis, and treatment of heart disease and heart rhythm disorders (arrhythmias).
Patients can benefit from our patient-centered care at our facility, as well as at these Texas Medical Center-affiliated hospitals throughout the Houston metropolitan area:
CHI St. Luke's Health–Baylor St. Luke's Medical Center
Houston Methodist Hospital at Texas Medical Center
Evaluation, diagnosis, treatment, and prevention of the following conditions:
Bradycardia
Brugada syndrome
Dysautonomia (autonomic nervous system dysfunction)
Hypertrophic cardiomyopathy
Long QT syndrome
Premature atrial contractions (PACs)
Premature ventricular contractions (PVCs)
Sick sinus syndrome
Sudden cardiac death
Ventricular fibrillation
Wolff-Parkinson-White (WPW) syndrome
Diagnosis and treatment of the heart rhythm disease
Cardiac CT scan
Home screening for sleep apnea
During this visit, Dr. Nazeri will address your concerns about your risk of having or developing heart disease, including a heart rhythm disorder (arrhythmia). Request our Heart Risk Assessment Visit package.
This type of appointment is designed for patients who are concerned about having AFib and for those who already have AFib and are seeking treatment. During this visit, Dr. Nazeri and his team will perform detailed screening for AFib and will design comprehensive treatment plans for patients diagnosed with this arrhythmia. Request our AFib Care Visit package.
This type of visit is designed specifically for patients who have experienced near fainting or fainting episodes. Request our Syncope Care Visit package.
Dr. Nazeri will perform a thorough evaluation of your history, including previously diagnosed heart disease and arrhythmias. He will review the treatment plans recommended by other physicians and provide his expert opinion to ensure that you receive the best care for your condition(s). Request our Second Opinion Visit package.
Dr. Nazeri and his team provide services to patients from various regions across the United States and the world at the Texas Medical Center and its affiliated hospitals. We are committed to facilitating your access to the best care you and your loved one deserve.
We will be happy to provide you with the information about our International Patients Visit package at your request. Learn more about Texas Medical Center at Houston-Texas.
Schedule an Appointment with Dr. Alireza Nazeri, Cardiologist in Houston, TX
In addition to our standard appointments, we offer streamlined appointment scheduling to facilitate access to our services and optimize the care of our patients. You may call our office at (713) 909-3166 and request the type of appointment that best suits your needs.